Message from the Conference Chair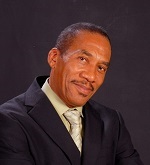 UWI-UNESCO Caribbean Conference on TVET – 2012
The University of the West Indies, Mona in collaboration with UNESCO will be hosting the first Caribbean Conference on TVET under the theme: TVET and Human Capacity Development in the Caribbean. The UWI, a premier research university in the Caribbean has recognized the need to stage this conference to promote the awareness of TVET as a critical mechanism for national and regional development.  The objectives are to:
1.      Provide an opportunity for TVET and workforce development practitioners and stakeholders in the Caribbean Region to share ideas towards developing a Regional TVET policy framework.
2.      Serve as a platform for postgraduate students to present preliminary findings of their research and other investigations.
3.      Serve as a platform to promote the 2012 UNESCO EFA Global Monitoring Report which will be focusing on TVET. 
4.      Provide the Caribbean Regional position on TVET issues to be incorporated in the International TVET Conference to be held in China in 2012.
The UWI cordially invites you to attend and participate in this conference. We are delighted to advise that the Minister of Education, the Hon Rev Dr Ronnie Twaites, will officially open the conference, and Dr Avis Glades, CEO of EduQuest, International Inc., Canada has agreed to present a key note address while Dr. Bruce McDonald, CEO of Paradigm Training Systems will deliver an interactive workshop on "Content Free On-the-job instructor training".  Additionally, the audience will interact with Dr. T. Somanath will make a presentation on the experience of Toyota in India.  The conference will also feature more than 60 papers which focus on various areas of TVET, four interesting hands-on workshops and several specially selected exhibitors.  Should you have any questions, please get in touch with me at halden.morris@uwimona.edu.jm  or the conference secretariat at uwi.soe.conferences@gmail.com .
Yours sincerely
Halden A. Morris, PhD, P.E.
Senior Lecturer, UWI and Conference Chair
Message from UWI's Vice Chancellor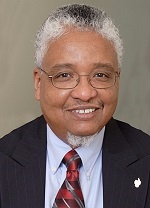 My warmest congratulations are extended to the team from the School of Education and their collaborators for making this Conference a reality.  Technical Vocational Education and Training (TVET) has evolved significantly over the past few decades, premised on a recognition that the competitiveness of nations is dependent on a range of skills and that those skills should be managed and developed in a sustainable manner to ensure their currency and value to the practitioner and to the wider community.  During the 1990s, there was tremendous work done by some countries to establish National Training Agencies – notably Barbados, Jamaica and Trinidad and Tobago – and these entities supported by regional agencies such as the Caribbean Association of National training Agencies (CANTA), have made strides in establishing certification criteria for tradespeople and artisans in a number of areas.  This movement has also been supported by the Caribbean Examinations Council through the formalising of the Caribbean Vocational Qualification (CVQ), to allow for portability of skills across the region in the evolving CARICOM Single Market. 
The Regional University of the West Indies has been playing a role in formulating policy to shape the ongoing developing of TVET at the national and regional levels.  The training of trainers, the development of training material, training guidelines and quality assurance mechanisms, are all critical elements in ensuring the currency and value of technical and vocational skills at the individual, national and regional levels.   Our workforce of skilled labourers and artisans have also had to upgrade their skills as technology has evolved and there must be an accompanying trend in certification and quality assurance mechanisms, areas in which the University of the West Indies has considerable expertise.
We are delighted to partner with UNESCO and other agencies in hosting this Conference.  Considerable effort has been put into bringing together a broad cross-section of policy-makers, practitioners, and other interested agencies and I am confident that the outcomes of the next few days will redound to the collective benefit of our region. 
Best wishes for a successful Conference!
E. Nigel Harris
Vice-Chancellor 
Background to the Conference
BACKGROUND TO THE CONFERENCE
Hon Dr Ronald Twaites, Minister of Education; Dr. Kwame Boafo, Director, UNESCO Kingston Cluster office for the Caribbean;  Prof. Zellynne Jennings, Director School of Education, UWI, Mona;  Dr. Carolyn Hayle, Executive Director HEART Trust/NTA;
This conference was conceptualized three years ago and plans put into action about one year later by the UWI collaborators Drs. Morris, Peart and Hutton. 
It was an extremely easy task to convince Mr. Robert Parua of UNESCO of the importance of this conference since we had just concluded a UNESCO-UNEVOC workshop at the UWI.   Mr. Parua assured my team that UNESCO was 100% behind UWI in staging this conference.
As a partner, Mr. Parua swiftly assumed the role of making connection with international stakeholders such as CDB, CIDA, ILO and others all of whom were quite interested in this conference. Thus he was designated the "International Interface Chair" for the conference. 
Stakeholder consultations were held and partners such as the Ministry of Education, Jamaica; HEART Trust/NTA and others were invited to come on board.  Entities with keen interest offered to sponsor aspects of the conference. 
After a brief deliberation, this lovely hotel, the Hilton Rose Hall was selected as the most appropriate venue for the conference.  Miss Jacqui Henry, the sales manager was extremely patient with us as we muster our deposit.
The conference was marketed on the UNESCO-UNEVOC networks, My Colleagues.com, IEEE.org and through e-mail to stakeholders.  I was invited by ILO to deliver a course on "Management on TVET Institutions" and to tell the UWI story on TVET to persons from many countries in Italy. Professor Jennings-Crair attended the UNESCO meeting in Paris to promote the conference. 
Both the Vice Chancellor of UWI and Principal of UWI-Mona campus have given their full support for this conference and regrets that they were unable to attend because of clashes university meetings of the Island. 
I would like to use this opportunity to recognize our planning committee:
Professor Zellynne Jennings-Craig – Director of the School of Education and the person responsible for paying all the bills.
Professor Stafford Griffiths – Responsible for collecting all the data generated by this conference.
Mr. Robert Parua – International Interface Chair and UNESCO representative.
Dr. Moses Peart – Chairman for the conference programme
Dr. Disraeli Hutton – Logistics Chair
Mrs. Sharon Neil and Mrs. Patricia Fletcher – Ministry of Education representatives 
Dr. Dotlyn Minott replaced by Ms. Lucet Montgomery – UNESCO representatives
Miss Anthea Muirhead – our executive assistant
Ms. Sonia Roberts – marketing & logistics
Ms. Rosemarie Campbell – Recording secretary.  
I would like to recognize persons who have journeyed to this conference by country:
| | | |
| --- | --- | --- |
| ANGUILLA | ANTIGUA | ARGENTINA |
| BARBADOS |   |   |
| CAYMAN ISLANDS | CANADA |   |
| DOMINICA |   |   |
| FRANCE |   |   |
| GRENADA | GUYANA |   |
| HAITI |   |   |
| INDIA |   |   |
| JAMAICA | JAPAN |   |
| MARTINIQUE |   |   |
| NIGERIA |   |   |
| RWANDA |   |   |
| SURINAME |   |   |
| TRINIDAD & TOBAGO |   |   |
| USA |   |   |
|   |   |   |
Many thanks to our sponsors Caribbean Development Bank, HEART Trust/NTA, Canadian International Development Agency, University of Technology, Jamaica, ABC Electrical, LS Duhaney Electrical, Halston Limited. 
It is evident that TVET is not only important but critical in our national, regional and international economic growth and development. There is significant evidence to support this claim.   As we embark on this journey, let us give thanks to God for taking us this far.  I wish for you enjoy what is in store for the next three days.
Conference Registration & Hotel Information
Conference Registration & Hotel Costs:   
Delegates:             US$180.00  
Presenters:            US$150.00                        
Single Occupancy:    US$220 per night
Double Occupancy:  US$272.00 per night
Day rate:                    US$70.00
Day Pass:                  US$55.00
Student Registration Fee: US$90.00
Student's day rate: US$30.00
Please contact the hotel directly to arrange your accommodation —ww.rosehallresort.com
Conference Sponsors
Canadian Development Agency (CIDA)
Caribbean Development Bank (CDB)
Halston Limited
ABC Electrical Sales and Service Limited 
L S Duhaney Company